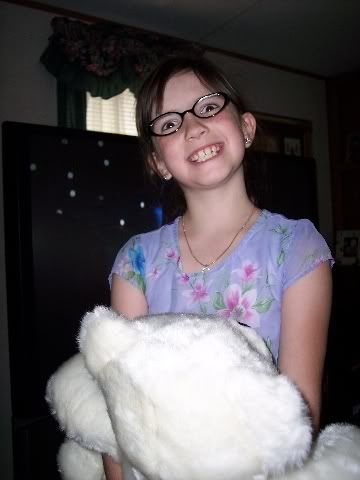 About a year ago, the pediatrician said that Angel Baby's eyes were borderline of needing glasses. She said that she didn't need them right away, but to be aware that she might need them soon. In recent weeks, we started realizing that the time had come.
Last week, I took her for her eye exam. Afterward, it was time to pick out her new frames. We were able to choose two pairs. I chose a nice wire frame that had flexible joints so they have less risk of damage.
This is the pair she chose. She only has to wear them for reading right now, but she enjoyed getting to play a part in making the big decision!