I promised before that I would post some pictures of us in costume. I don't have all the pictures yet, since there are many more that still have yet to appear, but here are the two pictures I have managed to get from friends.
This is my hubby dressed up as Duane Chapman, AKA Dog The Bounty Hunter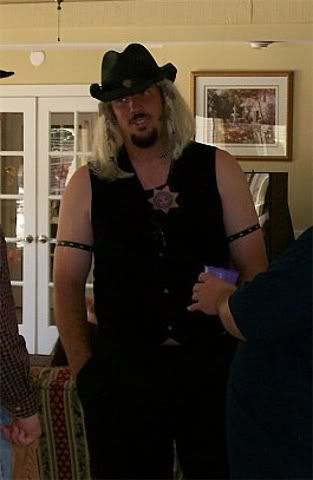 This is me dressed up as his wife, Beth Chapman
As soon as I get more pictures, I will post them.