This is a Sponsored Post written by me on behalf of St Augustine, Ponte Vedra & The Beaches, Florida. All opinions are 100% mine.
Monster Man is really getting into history right now. He's enjoying learning about the different wars, and exploration, and how history has changed over the years. When he found a picture of "a really cool fort" (as he put it) in a photo album recently, I had to see what he was talking about. His find brought back a lot of memories of visiting
St. Augustine
as a child.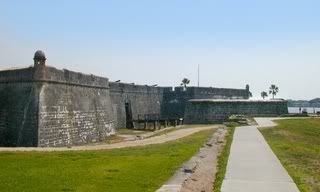 I actually remember two separate trips to St. Augustine. The first was when I was about ten years old. My parents took my brother and me to St. Augustine, where we visited Ripley's Museum and the fort Monster Man had found in the picture (Castillo de San Marcos). Of course, we also spent a lot of time on the beaches, and we walked around the shops in the Spanish Quarter. The second trip to St. Augustine was right before my senior year of high school, when my parents took my best friend and me following a cruise. We again spent a lot of time walking around the Spanish Quarter and laying out on the beach.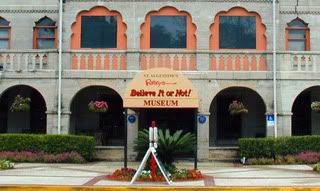 Looking at that picture, along with others from my trips to St. Augustine as I showed them to Monster Man, made me really want to take the kids back for a visit. I would love for us to stay at the Castillo Real St. Augustine Beach, where we can walk to the beach and really get the most out of our stay. We could take the time to enjoy both the history and the beauty, and we can make some St. Augustine memories of our own. We can stop at the Castillo de San Marcos, walk through the Spanish Quarter, find the Fountain of Youth, and play in the sand. Hopefully it won't be too long before we can take this trip.
Why not plan your own trip to St. Augustine and Ponte Vedra? Check out RomanceLivesHere.com to start planning!